Sales Bootcamp
The 'Sales Bootcamp' that teaches you how not to sell
Warning: This workshop will not teach you how to sell double glazing!!
Date: Tuesday the 10th July 2012 - 9am Arrival, till 3pm
Where: Mallory Court,Harbury Lane, NearLeamington Spa CV33 9QB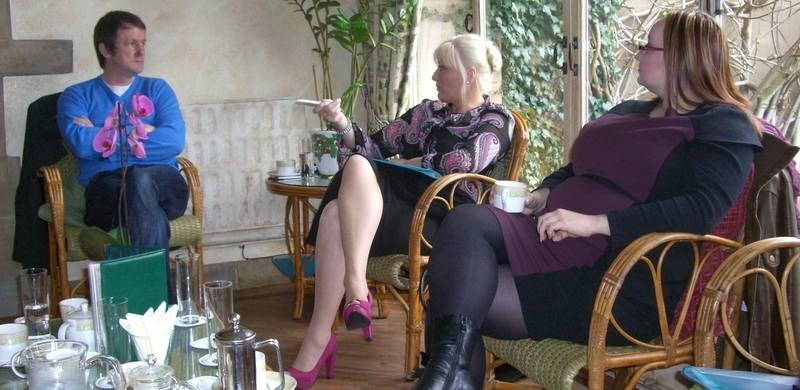 Everyone in business is out to sell – their products, their services and ultimately themselves. Whilst many have a huge passion for their own business, they often don't understand the mechanics of sales and as a result just aren't getting the results they want ... results that mean a healthy, profit making enterprise. And so many people have a fear of selling - remembering the foot in the door archetype of the double glazing sales man and how no one really wants to be sold to like that anymore. But what can you do – you need to make that sale?!
The Sales Boot Camp will change all that forever – we will show you how not to sell, but instead how to encourage your customers to buy. It's a whole different ethos that will show you how to play to your own unique strengths – the very things that make your business stand out. Using the psychology of psychometric profiling you will get a detailed report of your own unique selling style and we will then show you how to play not just to your strengths – but your market place too, in order to radicalise and maximise your 'buyability'. Not only that ,but you will then receive in-depth knowledge and skills with our proven tips, tricks and techniques designed to easily create and then close a sale.
Bought to you by Business Coach - Sandra Peachey - of Peachey Days and PR / Marketing Expert - Laura Morris - of Educate Business, by the end of this 'Boot Camp' you will:
- have a detailed psychometric sales profile report
- understand and use your unique selling points to create and maximise buying opportunities
- have an in-depth understand the psychology of sales – from your point of view and your customers
- overcome your selling fears, as you will never have to 'sell' again
- understand your natural selling style and how to capitalise on it to create and close a sale in the most natural and easy way
- learn our proven techniques for maximising your sales
- Practice your newly learnt skills in a safe and friendly environment
This 'hands on' boot camp' is restricted to a maximum of 6 delegates so that a high quality, personally tailored experience is assured for everyone who takes part. This experience will take you beyond training to a place where you will be inspired and motivated to stop selling and still make that sale, again and again!
Special Price of £199.00 per person, which includes lunch and refreshments in this glorious country house hotel setting. Limited spaces so book here now.
This event is a special collaboration combining the expertise of Laura Morris and Sandra Peachey:
Sandra's passion is to help people have what they want out of life: be that having more happiness, creating a thriving business or finding the work that they want; and in every way, this will involve selling themselves and what they have to offer the world.
Her career started by selling photo copiers and she went on to have a career spanning over 25 years working in senior human resources positions across a broad spectrum of industries, helping them sell their products and achieve their targets.
Sandra then launched her own business: Peachey Days, providing a range of coaching, mentoring and training services, inspiring people across the UK to achieve their goals with a special blend of practical business know how and the motivational inspiration of a trained life coach.
Her services include business coaching, career / job search support and training and really took off when she stopped selling her services!
Laura Morris has owned her own businesses for 6 years and is passionate about helping small to medium businesses grow. After franchising one of her businesses out Networking Mummies in 2011, it now has 10 branches Nationwide and is rapidly growing.
Laura understands the practical side of selling and has learnt how to reach and understand each and every one of her customers individually. She left school at the age of 16 with lower end qualifications but went on to work as a Trainee Insurance Agent and within 6 years had built her profession and training up to be a Insurance Broker Agent looking after 100 brokers across the UK.
Laura now helps businesses to grow by offering 1:1 training, workshops, PR and Marketing and much more through her business 'Educate Business'. She also works within schools to teach enterprising skills, something that is very close to her heart.
In 2010 Laura was announced Winner of the 'Woman on Their Way Awards' for her other business Rentabuggy.
Client Testimonial received from last Bootcamp in March: