Life as a Damsel in Success
Posted on
Happy New Year everyone. As we battle the January Sales, and finish off the last of the Christmas cake, I've been reflecting on 2011 and gearing up for 2012.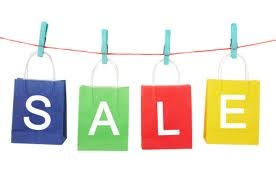 I love telling people that I lead a woman's group called Damsels in Success, because more often than not, the first reaction will be … 'what a great name'!
Certainly is and it's a great concept too … I'm not aware of anything quite like it and the fab thing is, that any woman can come along and try it out for free. In fact, I will even throw in a cup of tea (or coffee ;-)) and some cake … if you come along to one of our events … so come along on in and see what we're all about!
So just WHAT is it all about then? Damsels in Success is a supportive, high-energy gathering of fabulous women, who want the lives they want, the way they want it!
Now I joined this 'eve-olution' over 3 years ago & can honestly say that it has changed my life … in all sorts of superb ways. Before then I was doing the oh so feminine juggling act of family, work, housekeeping, gardening, being a social secretary & so much more besides. I ran around like a headless chicken, feeling, so much of the time, tired, ill, lonely, unhappy & unfulfilled …

Well to cut a long voyage of self discovery short, I found Damsels in Success and from then on - every month I got a mega burst of fun & energy, as well as witnessing inspirational speakers, learning new living strategies & seeing myself in a whole new & positive light.
Damsels in Success was, quite simply, the catalyst for me to change my life. It has allowed me to appreciate who I really am & to live the dream - MY dream - on my terms. This all came about because even though I had a 9 to 5 job & the 50,000 pressing commitments that most of us have - I decided to commit time, effort & money in myself and my 'investment' has re-paid me huge dividends - in terms of the business I now run, the life style I chose to lead and the fabulous people I now get to spend my working life with.

Having joined the original Damsels group in Warwick I knew this was going to be HUGE for women everywhere! I am proud to say that I became the first woman that our Founder Lucie Bradbury has entrusted to take on the mantle of Leader and over the last 18 months Damsels in Success has gone from 1 group to 11, all over the UK AND held its first national conference (in November 2011).
It has been a truly amazing time of life changing growth for so many women: Here is what some of our fabulous members and guests have to say about their experience of being a Damsel in Success and spending time with me:
"Sandie takes her work seriously, in the sense that she is deeply committed to supporting the people she works with to achieve their goals and she isn't afraid to ask challenging questions to help them get there. At the same time though, she knows how to inject some light heartedness and fun into the proceedings. ~Helen Hobart

Just want to say a big thank you to Sandie and our group of Damsels for last nights meeting at Burton. I gained a lot of strength, energy and support from our discussions and listening to others experiences. ~Jo Westwood

Sandie is an inspiration and role model to others seeking to change their lives in a positive and stress free way. She is a good listener, she is thoughtful and intelligent with the ability to to get straight to the heart of a problem or situation. When speaking to a group she is able to draw people in, capture their attention and surprise them with an unexpected conclusion! This makes her fun and interesting. Sandra has the 'feel good' factor and is therefore energising to be around. ~Lynne Charlton

Sandra is excellent at her job as leader of Damsels in Success. I always found Sandra to be very supportive, enthusiastic and her know-how was second to none. For self-development, enthusiasm and fun, Damsels in Success and Sandra as the leader is the place to be. ~Avril Mitchell
"Damsels in Success is a great organisation for women looking to achieve their full potential. I attended as a member with Sandie two years ago and she has become an integral part of the Damsels team, taking the message from its home in Warwick out to the rest of the Country. Sandie is a lovely lady, with vision, integrity and who truly cares for those she works with." ~ Roni Flatley
"I am a member of Sandie's Burton based Damsels in Success group, and through this have had personal coaching with her. I find Sandie's approach to be very positive, thoughtful, considered, calm and yet energising. Every time I leave a Damsels meeting I am totally buzzing with ideas and motivation, thanks to Sandie's inspirational energy. I should also mention that Sandie goes beyond what is expected with her caring personal touch. Many a time I have received an email, phonecall or Facebook message giving individual support, follow up information or simply a suggestion of something that might be of interest. Sandie has great integrity and is a fantastic person to work with. I do not hesitate in recommending her services."
~ Jo Westwood
"I have attended Sandie's Damsels in Success self development / networking events on a number of occasions now and have always been blown away with the support for both my business and personal life. Sandie is down to earth, honest and really knows her stuff. She has a very approachable personality and really makes you feel valued to be part of her world. Her presentation and speaking skills are flawless and she makes sure that audience participation is kept the maximum! Thanks Sandie!"
~ Rebecca Harvey"
And now 2012 is fast approaching, bringing with it the promise of … who knows what?! I'm setting my intention that it will be the best year ever for all of us and to make that happen our January event is 'Goal Setting for Goddesses', where I will be sharing Damsel's unique process for making 'success with out the stress' a fabulous, feminine reality, as I guide you through using your talents to create the actions that are going to give you your best year yet!
And may be, just may be, your New Years Resolutions have had a tendency to fall by the wayside in the past, well instead I am going to show you how to make your dreams and goals a reality and make 2012 the year of the Damsel in Success.
To join us, just sign up on the website – it's free when you register on-line for the first time. Yes: it all takes place on the evening of 18 January, at the Royal Hotel in Ashby de la Zouch, Leicestershire, within easy driving of Leicester, Burton on Trent, Nottingham and Derby (to name but a few!).
I'm looking forward to another amazing year and can't wait to see how it all turns out – for YOU and for me!
With love and laughter from,
Sandie xx
Leader – Damsels in Success: Burton upon Trent