Love, love, love ... it's easy ... isn't it?
Posted on
Well February is upon us and so is the Peachey Days Newsletter, which is going to be shorter and even sweeter than usual ... if that were possible ;-), and from now on, instead of one long, monthly email, I'm going to divide and conquer and send you shorter, weekly slices of Peachey fabulousness to entertain, inspire and update you.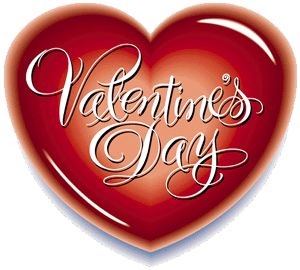 "Love, love, love ... it's easy ..." isn't it? And yes, I agree that "love is a many splendored thing" ... well it is when you're in it and it's going well ...
Do you ever stop and think about the love in your life ... who you give it to and where you get it from? In strange contrast it can be something that so many of us yearn for, (especially in the romantic sense) and then the rest of the time something we pay very little attention to. And we can certainly take it for granted and that's when we don't tend to give it the attention it most definitely deserves – and I'm not talking Valentine's Cards here ...
One of my favourite lessons at school, was all about love and the four definitions that the ancient Greeks gave to it:
Agápe is that kind of deep unconditional love we have say for a new born child. It can also mean a feeling of being content or holding someone in high regard.
Éros is passionate love, which often (but not necessarily comes) with sensual desire and longing ... yes the good old-fashioned Valentine's Day type that most of us associate with the phrase being 'in love'.
Philia means friendship or affectionate love and is the feeling we have for friends, our wider family ties, and community.
Storge means the natural affection we often have on a day to day basis, like that felt for pets and those people in our lives we are fond of.
So what kind of love do you have in your life? And would you love it to be more and better??
Well at Damsels in Success, February is most definitely the month of love, so how appropriate is it that the day AFTER St Valentines Day, on the evening of Wednesday 15 February, we have gorgeous guest speaker Alex Santaro Emmerson, AKA the 'Love Life Coach' who will be sharing her 6 hot tips to love and passion – be we single, searching for love or in a relationship ... Alex is an entertaining and engaging speaker, so I would love for you to join us in Ashby de la Zouch. And the great news is, that it's free for all first timers and since it's a new year – to returners too. Just click here to book your place on-line and I'd LOVE to meet you there ... (couldn't resist that one ...)